Wellness hotels
Pytloun Wellness Travel Hotel ***
Liberec
Hotel is located in quiet part of the city, in a street with original timber buildings from the 17th century and only a 5-minute walk away from public transport.
For energy and relaxation, the hotel offers a relaxation center "Luxury Island Spa". Treat yourself and try a massage, Finnish and tropical sauna or whirlpool. Everything is prepared just for you.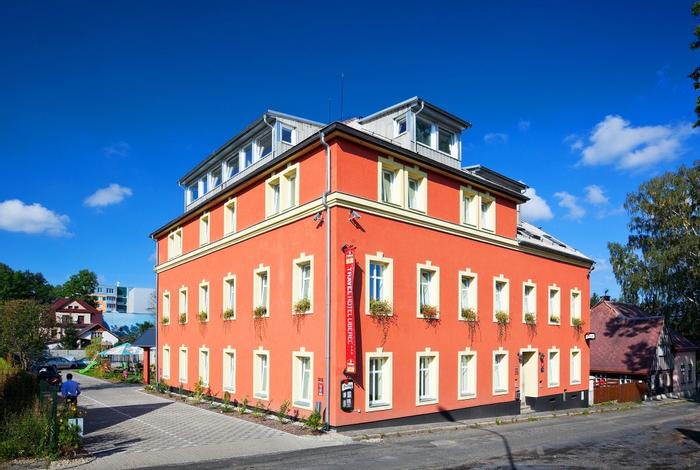 ---
Pytloun Wellness Hotel Harrachov ****
Harrachov / Krkonoše Mountains
The hotel offers quality accommodation with a wide range of services.
The luxury wellness center "Luxury Mountain Spa" is located on the 5th floor of the hotel, offering a stunning terrace view to the Devil's Mountain across the surrounding tree-tops. An indoor sauna for 10 persons and an outdoor hot tub for 8 persons are among the center's treats. The wellness center also has two massage rooms for individual massage options.

Read More
---
Pytloun Wellness Hotel Hasištejn ****
Místo / Ore Mountains
Pytloun Wellness Hotel Hasištejn is situated in the beautiful landscape of the Ore Mountains.
The hotel's wellness center is located on the ground floor of the hotel and offers views of the surrounding countryside and direct access to the summer terrace during the summer. Visitors have a swimming pool (5x3m), Finnish sauna, infrared sauna and jacuzzi at their disposal.
The wellness center is available for hotel guests free of charge from 08:00 to 19:00 every day.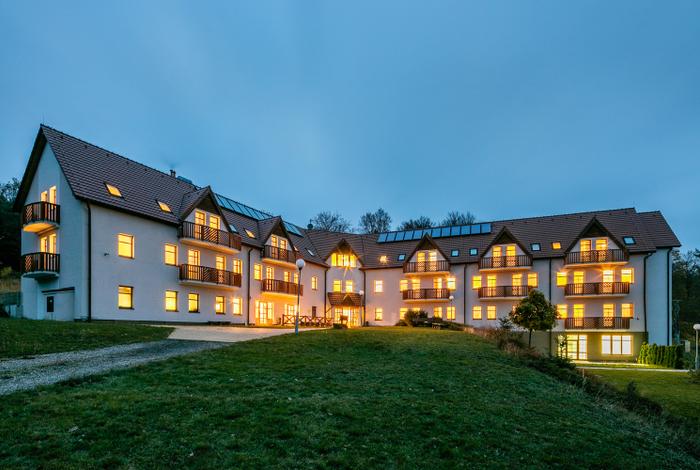 ---
Pytloun Chateau Hotel Ctěnice ****
Praha - Vinoř
Hotel is a part of the Chateau complex Ctěnice in the local part of Vinoř on the northeastern outskirts of Prague. Although it is within easy reach of Prague, you will have the feeling that you are somewhere far beyond it. The charm of the past, the grace and charm of the countryside will breathe on you. Newly unusually charmingly furnished rooms will provide you with a unique experience and relaxation.
More